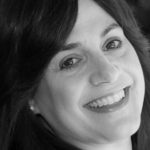 Merri Ukraincik is a writer, artist, wife, and mother who talks to G-d all the time. Her essays have appeared on Tablet and Kveller, in the New York Jewish Week, and elsewhere. She is the author of
I Live. Send Help.
, a history of the Joint Distribution Committee. Find her on
her personal website
!