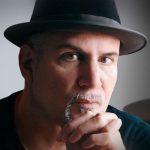 Peter Himmelman is a Jewishly observant, Grammy & Emmy-nominated rock and roll musician, visual artist, author, film composer, and speaker. His new book,
Let Me Out: Unlock Your Creative Mind and Bring Your Ideas to Life,
is available
here
. His latest recording, There Is No Calamity, is available on
iTunes
.