Hello Beloved Hevria Readers.
The time has come for me to let you know that The Upward Spiral is ready to rise.
In case you haven't a clue what I am referring to, The Upward Spiral is my brand spankin' new spoken word/electronica album created in collaboration with my producer, Jaz1, on M87 Entertainment.
I am proud, nervous, scared, excited, happy…I am everything. Feeling all of the feelings.
For me to create art and put it out in the world takes a lot of bravery, and tons of love and support.
I would not be arriving here with The Upward Spiral coming to fruition without Hevria, and this album is a testament to that.
I have to thank Elad Nehorai from the bottom of my heart for inviting me to be one of the writers on Hevria.
The same is true for Jaz1, the producer of this album, and my collaborator.
The same is true for Jeffrey Cranor, of Welcome to Night Vale.
The same is true for Rabbi Mottle Wolfe.
The same is is true for Sarah Yehudit Schneider.
The same is true for my mentor, Sita.
It's been a long time since I made an album. A really long time.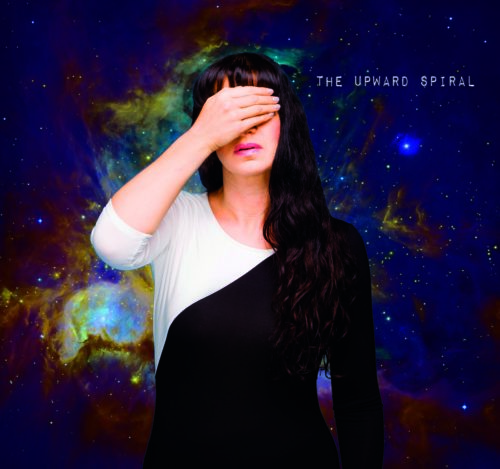 I'd gone through some violations and wounds, nothing so atypical for the Hollywood music industry machine, but they were my wounds, and they hurt my heart and made me feel on a deeply subconscious level that it simply was not safe for me to put my art out in the world.
I had my work sampled on a really successful underground hip-hop album without being given any credit. Boom, a bullet in my creative heart.
I had an entire poem of mine featured on a drum and bass album without being given credit. The track was a hit in Europe, but nobody even knew who did the vocals, and wrote the entire poem. Boom, another slug right in the valve.
I had my heart trampled various other times by artists and collaborators I trusted. Too many to list here. Again, nothing so special, just my personal journey, my squishy heart…flamencoed upon.
Despite the therapy, the prayers, the self-help books, the meditation, the tears, I couldn't break through the blockage.
Not without the love of others. It was love that was the spinach to my Popeye heart. Love is the drug. Love is the cure. Love is the magic. Love is the secret. And also…G!D is love…but you already knew that…
In chronological order… a few years back, I had hit the wall of writer's block so hard it seemed an impenetrable monolith. I thought there was no hope for me. I would have paralyzing performance anxiety before a spoken word gig, and was suffering from terrible social anxiety just from…being.
I had a DJ gig in LA just before leaving for Israel to learn for a few months. I met and connected with the sound guy at the club, who just happened to be Jaz1. We bonded over the fact that I was DJing in Ableton Live, and he also produced music in Ableton Live.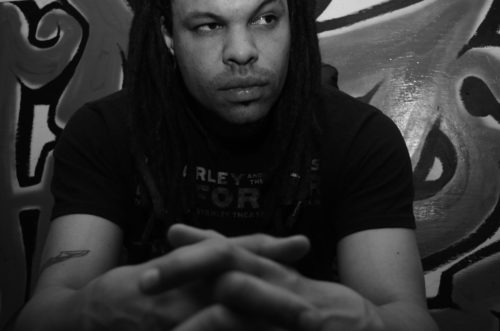 And then I went to Israel. I made a conscious decision not to go as "Rachel Kann The Poet," but simply as "Rachel Kann the human." While there, I received an email from Jaz1 saying that he had been exploring my poetry and was enjoying it, and that he had some ideas for a possible collaboration. I was open to it…but of course, clueless how I would find the inspiration to create. Writing every poem was like pulling teeth, gut wrenching and heart wrenching.
[sc name="ad-300x600"]
I had been there a few months, and was doing a program at Isralight. It was Shabbat…shabbat in the Old City, overlooking The Kotel. I was walking up the stairs with the wonderful Rabbi Mottle Wolfe, one of the few people in Israel who happened to know I was a poet. He asked me to share a poem during Shabbat that evening. I reflexively said no, denying the poet part of myself as I had been for months. And then I thought about it, I mean, I really thought about it. And I realized that when a rabbi asks you to share a poem at a Shabbat service in The Old City of Jerusalem overlooking The Kotel…you say yes! The answer is YES!
So I shared a poem, and something unlocked inside me, and the door swung open, and the flow started back up again.
When Shabbat ended, I had an email waiting for me, inviting me to perform my poetry for TEDxUCLA. No joke. It had been sent from LA as I performed my poetry in Yerushalayim. The flow works like that.
My beloved teacher, Sarah Yehudit Schneider, had given me an assignment to write a prayer, (as we were in the month of Elul, and the King was in the field,) in my own words. A few days later, I sat under the full moon at The Kotel and prayed for divine inspiration and I wrote "Prayer." I performed the poem at TEdxUCLA a few weeks later.
"Prayer" is the first track on The Upward Spiral.
I returned to the USA to work on Spaceflight18 with my dear collaborator, Eric Wallach. We were heartbreakingly shut down by Hurricane Sandy. G!D knows, it could have been SO much worse…people lost everything…but we lost our show and I lost my housing, which was contingent on the show, and was completely unmoored and left to pick up the pieces of my life.
At this time I received an email from Jeffrey Cranor saying that he would like to play my track, "I Know This," on his new podcast he was co-creating called "Welcome to Night Vale." I was in a state of shock at the time, really, and couldn't process what was happening…until later…"Welcome to Night Vale" is now one of the most popular podcasts on earth, and that track is now edging toward 100,000 views on youtube. Because of Jeffrey Cranor. He exposed my poetry to larger audiences than ever before.
Still in my PTSD post-Sandy mode, I received an email from Jaz1 saying that he had a beautiful track and he wanted me to provide the poetry on it. It was such an honor, as it was intended to be a tribute to his beloved mother, may she rest in peace eternal. Unable to create or even barely breathe, I asked him if he was willing to wait indefinitely until I was in a place where I could properly honor him and his mother with the right poem. I had no idea how long that would take or what that would look like. He was willing to wait.
I slowly clawed my way back to life, tooth and nail, rebuilding some semblance of my self for myself, slowly but surely starting to write and perform again.
Then came the exquisite blessing of the invitation to write for Hevria. Elad changed – and in many ways – saved my life; he saved my poetic life. He gave me a place to be a Jew, be a mystic, be a poet, share my words, and exposed me to a whole new world of readers (hey, that's you!) who cared about what I had to say. He gave me a family of fellow contributors to Hevria and I felt myself beginning to feel supported again, beginning to trust again.
In February of this year, I began working with my mentor Sita, who helped me clear so many blocks of fear and pain with her sacred work. The results were instantaneous.
I realized shortly after her work began that I had written the perfect poem for Jaz1's track, and posted it on Hevria. I contacted him immediately and asked him if he still wanted to collaborate on the track. He said yes, and a few days later I went to his studio and we recorded the track. The track that started it all. Here it is:
It was like butter. Collaborating with him was like butter. Smooth butter. The track came together the like a key in a lock. We recorded another track. And then another. And another.
We realized we had an album on our hands, so we got together a week later and recorded the rest of the album.
The whole project has had a feeling of synergy, of synchronicity, of divine order, and I can't properly express my gratitude. I walked through the fire and came out the other side to face my fears and open my heart and create art for you. I hope you like it.
The entire album is made up of Hevria poems, plus one bonus poem which was featured on the glorious Nikki Skies' blog. This album will be the debut offering for The Hevria Store, which will also premier on 6/13 at 11:11 PM, just like The Upward Spiral.
Now there is just one more step…you…the reader, and hopefully, the listener. I want you to be a part of this project.
You are all invited to the release party in LA 6/13 at 11:11 PM! All the details can be found here.
If you are unable to attend, but would like to purchase a copy of the album, or even simply support my efforts to create this album, here's a link for that. Please bear in mind that I am an independent artist and this album cannot happen without your support. Any penny you are able to spend on The Upward Spiral means you are directly contributing to its existence. So I thank you from the bottom of my heart in advance. I thank you in advance for proving to me that facing my fears was worth it, that the world is ready to hear these poems, and that love wins. Love always wins. It may take a little while, but if you stick around long enough, love wins in the end. 
Thank you for taking the time to read this, and for taking the time to read my poetry here on Hevria. You have no idea the healing you have given me. The tikkun that has taken place, because of you. The refuah in my soul, because of you. From the bottom of my heart…Toda Raba.
LOVE WINS.