1.
Desire is building a chariot.
We are earthbound for a reason:
to experience the holiness of creation.
The yearning is the vessel,
the relief is the light.
Longing does the drawing.
I will Yaacov up this ladder rung by rung.
I will wrestle all my angels one by one.
2.
This love is drowning
in white sage and blue-crimson
roses face-first,
prone in the open field,
weak in the grass-stained knees,
is the swoon,
generous, abundant,
needful of nothing,
a crush of velvet,
self-sufficient,
spilling prophecy,
is one thousand radiant ribcage suns,
patient as a mango tree,
a whale heart,
a pyramid,
a crystal,
a glisten of sea-salt:
Deliverance.
3.
My heartbeat is a coin
jangling in a beggar's tin cup.
My chest collapses in on itself
when I catch your scent.
The gates of the garden swing open to
receive.
[sc name="ad-300x600"]
4.
Brazen,
I swim to the surface,
splash up into sunlight.
Dwell in me, travel in me,
let me be crystal merkaba.
***
And now…your EMOJI DVAR TORAH! Special Love Edition: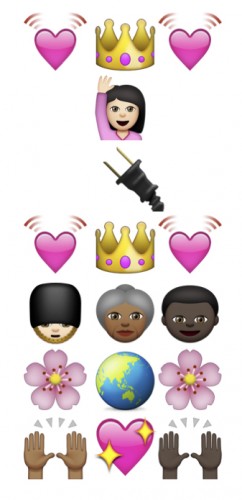 Let the good in me connect with the good in others, until all the world is transformed through the compelling power of love.
Rabbi Nachman of Breslov
***
You can purchase an instant digital download of my new album with Jaz 1, The Upward Spiral at Hevria Market.
***
PHOTO: A supernova remnant in the Small Magellanic Cloud, Smithsonian Institution