The Second Murder
She was the second
one murdered
"succumbed to her wounds"
four days after
the terrorist hit her at the train-
stop
early Wednesday evening.
Probably when you were serving dinner
and this was already four
days later
– so maybe you didn't hear
about her…
Though you heard about the three
month old infant Chaya Zissel
miracle-child come straight from the Kotel
immediately expired
from the impact of tires
and the moorings of every mother's world
shuttered from the car blow
and our sanity swayed
like a high-rise
in an earthquake.
The glass picture frames
shattered
– but the building stayed.
*
And I'm not blaming you
if you didn't weep yet
over this 'second death'.
I too know
about the drawer
in the far cabinet
where you stuff your mental notes
of pieces of news that prove
that the world
is truly awful
senseless and brutal.
I have my own discreet
file of facts that I keep stacked
just out of sight
when I am stirring the soup
for the children to eat
so that I do not poison the broth
with my intensity.
*
And yet, it is good to break
open
to break
over – these things
to sift through
the notes in the drawer
to study the truths of the world
carefully stored
away
*
And let it be known
– if you don't already know –
that on one of those notes
G-d Himself wrote:
" Yemima Mosquera
the daughter of Avraham.
The convert from Ecuador.
Another soul left the world.
Another sheet in the dirt.
Another note in the drawer.
May her memory be a blessing.
May her name be well-mourned."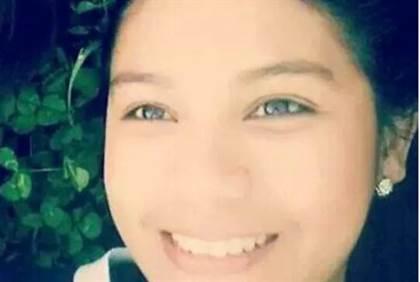 [sc name="ad-300x600"]
A few remarkable facts about Yemima (obm):
– At age 16, this young Ecuadorian woman contacted a Rabbi via the internet with a desire to convert.
– While she was not considered Jewish, her mother lit Friday night candles, following a family tradition that her grandmother & great-grandmother had also done.
– Her family name is one known to be used by those who were forced to convert but still retained vestiges of Jewish practice.
– One of the moments she knew that Judaism was her path was when she was praying the Silent Amidah Prayer and an earthquake hit in Ecuador. Her entire family rushed to hide under the tables. But she was so engrossed in her prayer that she did not notice the earthquake.
– She came to Israel over 2 years ago to study daily – relentlessly – for conversion.
– She received her conversion certification only a few short months ago.
– She was buried at midnight of Oct. 27th – on the Mount of Olives. The cemetery facing the Old City of Jerusalem – the site famous for being the place where the righteous ones will first be resurrected at the End of Days.
May her family be blessed & comforted and may her neshama have the highest of elevations.
Please read more about Yemima's inspiring story & dedicated spirit here:
http://voices-magazine.blogspot.co.il/2014/10/to-live-as-jew.html