The Jewish Death Cafe
January 24, 2019 @ 8:00 pm

-

10:00 pm

$10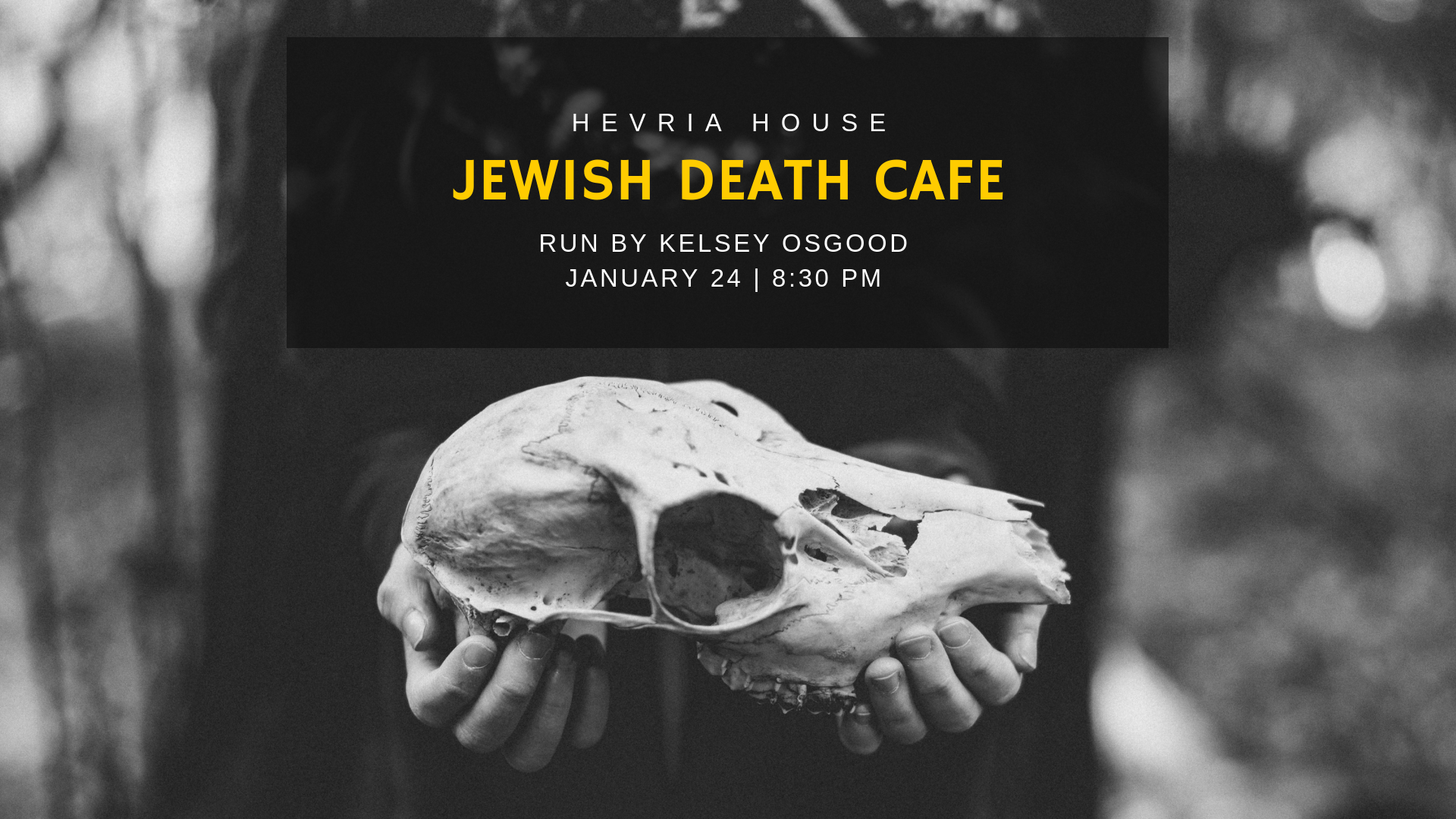 Hevria is having a different kind of event this week: a death cafe!  What is a death cafe, pray tell?  Over the past six years, death has gone from a taboo to a trend, thanks to bestselling books like Being Mortal and Instagramming morticians like Caitlin Doughty, and the rise in popularity of death cafes.  First conceived of by Swiss sociologist Bernard Crettaz, death cafes––sort of a misnomer, because they can take place anywhere, though there usually is food!––are unstructured conversations where people, often strangers, can talk about *anything* related to death, illness, and loss.
As Jews, we have a unique, occasionally tense relationship to death: we are encouraged to show up and care for the sick, and yet discussion of illness is often swept under the rug.  There is significant attention giving to mourning and mourners, but sometimes those traditions can feel restrictive and rote rather than cathartic.  At Hevria's first death cafe, we'll talk about these issues with the help of gentle prompts, but also leave plenty of time for open discussion.  Nothing––a personal loss, a gripe with halakha, a deep, dark fear––will be off limits.
Want to understand the idea of death cafe better?  Watch 
this
 video made by Jon Underwood, the British man responsible for spreading the concept of death cafes worldwide.
This event will be run by Kelsey Osgood, an author who has covered death cafes for publications like Refinery29, Vice and the Forward.  We actually first met at a death cafe nearly four years ago!

Print This