The Creative Farbrengen Fundraiser!
January 17, 2019 @ 8:30 pm

-

11:30 pm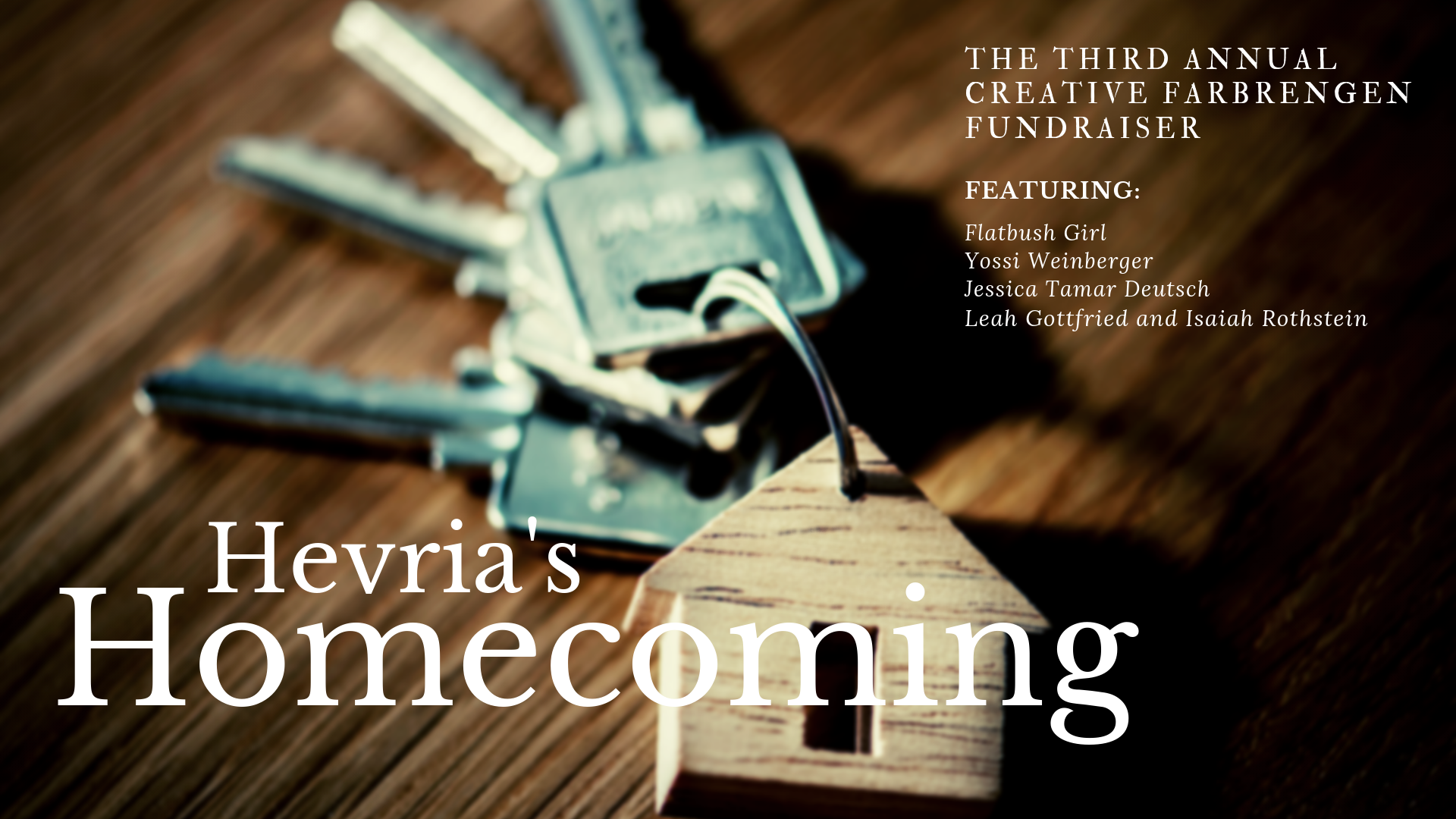 It's happening again! The Third Annual Hevria Creative Farbrengen Fundraiser!
This time, our theme is quite special: Housewarming. Why? Because this was the year, thanks to your support Hevria was able to launch Hevria House, a dream Hevria has had since we were created. Thanks to that wonderful investment, we now do weekly events, from farbrengens to variety shows to classes to retreats to death cafes!
Oh, and we also launched two other Hevria Houses this year (in Washington Heights and Cleveland), bringing the total to three.
And that's only the beginning.
Which is where you come in! We're dreaming even bigger for the next year, including plans for a shared creative space for our members, hosting Shabbat experiences, expanding the website to offer more creative opportunities, doing Hevria House experiences in places outside of our bases, and so so much more.
Featuring Special Guest Performers:
FlatbushGirl – Instagram rockstar
Jessica Tamar Deutsch – Illustrator extraordinaire
Yossi Weinberger – Soulful singer (as seen in "One of Us)
And a special joint performance by Leah Gottfried (creator of Soon By You) and Isaiah Rothstein (rockstar rabbi of Zayah) who both first met at last year's fundraiser and have since gotten engaged!
To attend, become a Hevria member by donating at least $10/month (or $180 one time) on our new and improved donation page!
After you checkout, Hevria founder Elad Nehorai will send you a personalized email with everything you need to know about coming to the event

Print This