A Creative Purim Seuda!
March 21, 2019 @ 5:00 pm

-

10:00 pm

$5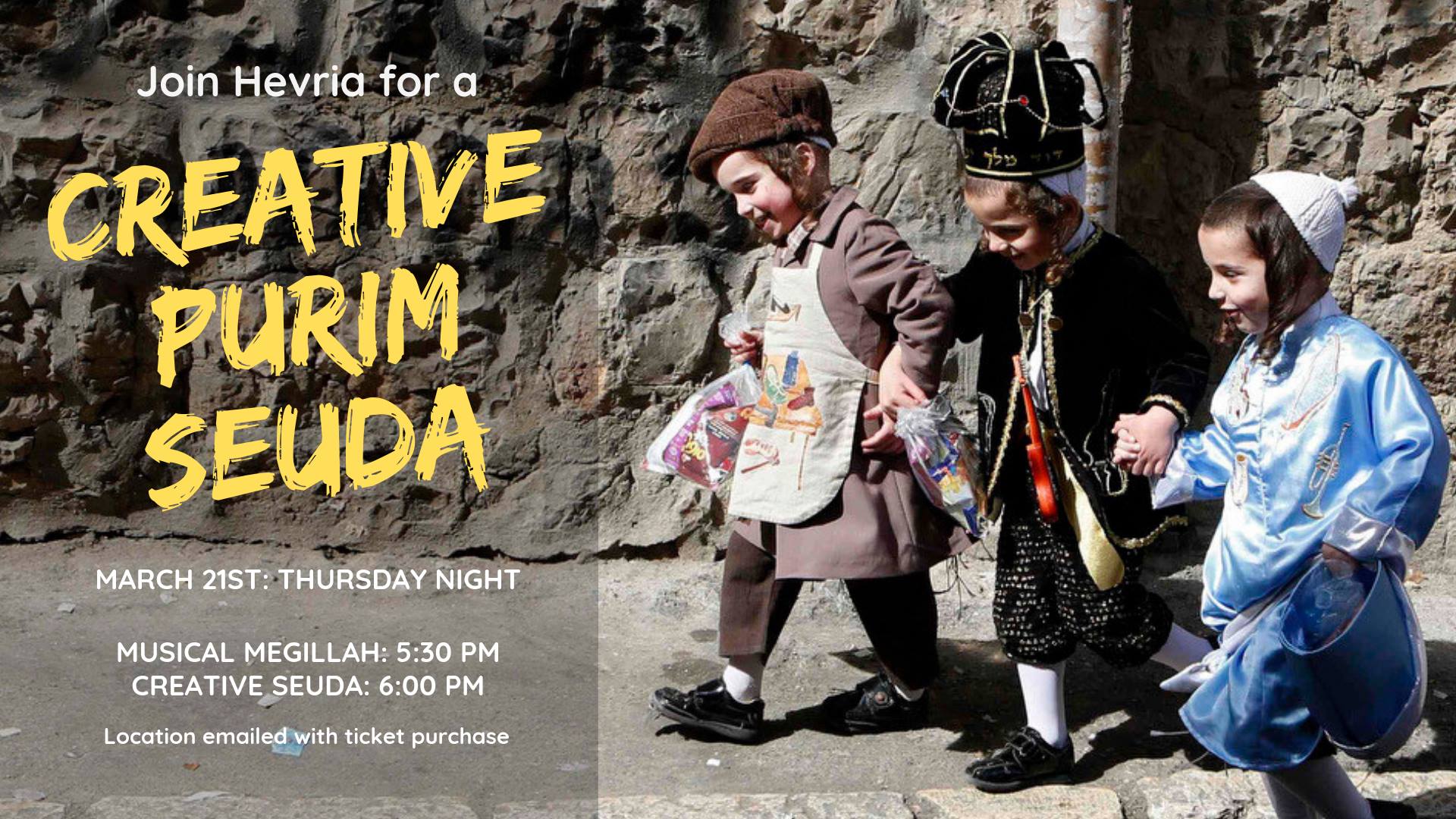 This Purim, join Hevria for a special event in Crown Heights!
Just as Purim will be winding down for some, we'll be gearing up to tap into our creative and spiritual selves.
We'll start at 5:30 PM with a musical Megillah reading (with a guitar and all!) by our very own Isaiah Rothstein (also of Union Street Sanctuary and the band Zayah!).
After that, we're going to go straight into a creative seuda facilitated by Elad & Rivka Nehorai and Isaiah Rothstein & Leah Gottfried (Creator of Soon By You!).
What is a creative seuda you ask? Well, that's up to you! Bring your art. Bring your instruments. Bring your poetry. And we will share, sing, dance, and tap into our joyous, creative, Godly selves together, in a room where all are participants and all are leaders.
Food and drinks (the fun kind and the normal kind) will be provided!
Only $5 for entry (and free entry for volunteers!). Event location will be provided once you buy your tickets (and btw it is NOT at Hevria House!).
NOTE: You may have received another invite to this this event. That's because it had to be re-created because people trolled our page and reported it as abusive. But hey, how perfect is that for Purim?! We're gonna keep creating positive, creative vibes no matter what 😉

Print This